Are you looking to achieve a professional-quality painting job? Look no further than HVBAN's airless paint sprayer. With hi-tech and hi-quality, our product is perfect for any painting project, big or small. Such as our HB695 Electric Airless Paint Sprayer, it is the best choice for a better finish.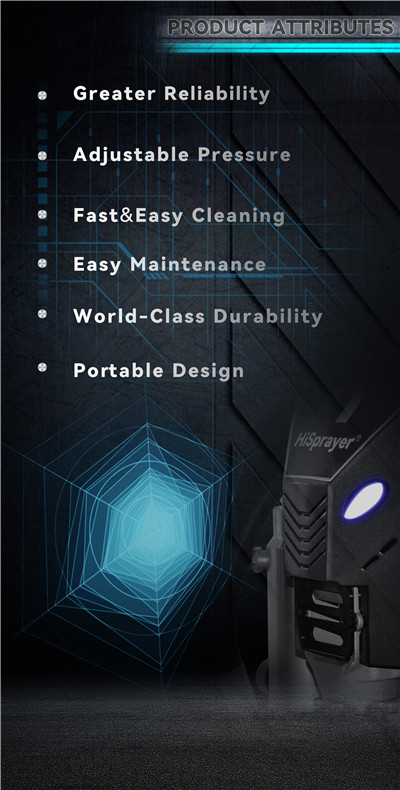 Efficient and Effective
The HB695 Electric High Pressure Airless Paint Sprayer is designed to be efficient and effective. With a powerful motor and high-pressure system, it can spray a wide range of materials, including paint, varnish, and lacquer, quickly and evenly. It means you can get your painting project done in less time and with better results.
Easy Control
Its ergonomic design and lightweight construction make it comfortable to move and control, even for extended period. It is also equipped with simple controls and an easy-to-read display, making it simple to adjust the pressure and get the perfect spray pattern.
Versatile
HB695 painting sprayer is versatile and can be used for a variety of projects. Whether you're painting the interior or exterior of your home or business, or tackling a large-scale project such as a warehouse or industrial facility, this machine can handle the job. It's also ideal for applying finishes to furniture, cabinetry, and other woodworking projects.
Cost-Effective
Investing in a professional Airless Spraying Machine is a cost-effective solution for all your painting needs. By achieving a high-quality paint job yourself, you can save money on labor costs and ensure that the project is completed to your exact specifications. Plus, with its efficient and effective design, you'll save time and materials, reducing your overall cost.
Easy Maintenance
We understand the importance of maintaining your equipment, which is why we've designed our Electric High Pressure Airless Spraying devices to be easy to maintain. HB695 coating sprayer is made of durable materials that are designed to last, so you can be sure that your investment will provide you with years of reliable service.
Conclusion
In conclusion, if you're looking to achieve a professional-quality paint job without the cost and hassle of hiring a professional, our Electric High Pressure Airless Paint Sprayer is the perfect solution. With its efficient and effective design, ease of use, versatility, cost-effectiveness, and easy maintenance, it's an investment you won't regret. So why not upgrade your painting game today and experience the benefits of this advanced technology?
---
Post time: Feb-23-2023