Mortar spraying and manual batch coating
HVBAN mortar spraying machine and mortar pump will ensure quality standards at the same time, improve the daily work efficiency. Contractors can use these mortar pumping products to grow their business and achieve higher margins while saving more time to complete more work. In addition, these reliable, portable mortar pumps can be easily moved around the site without the constraints of a narrow location.
Save labor cost, save time
The use of HVBAN mortar spray machines and pumps can increase productivity compared to the mortar plate and trowel methods. Easily spray or pump repair mortar into hard-to-reach areas without damaging the area around them. The results are remarkable: a working group of five or six people can get twice as much done.
Can be sprayed with a variety of materials
Mortar sprayers designed and manufactured by Gurrick can handle a wide range of materials, including epoxy mortar, non-slip coatings, waterproof coatings and cement-based coatings. Contractors use these durable systems in water and wastewater treatment plants, parking lots, road construction, mining, and oil and gas applications.
For contractors facing challenging projects with tight constraints, portable pumps offer a flexible, powerful solution.
The EP3225 is designed with HVBAN's proprietary plunger pump technology to easily handle repair mortar for small and medium sized polymeric materials. The EP3225 can also transport all materials through a long hose, allowing you to spray longer distances and get the job done faster.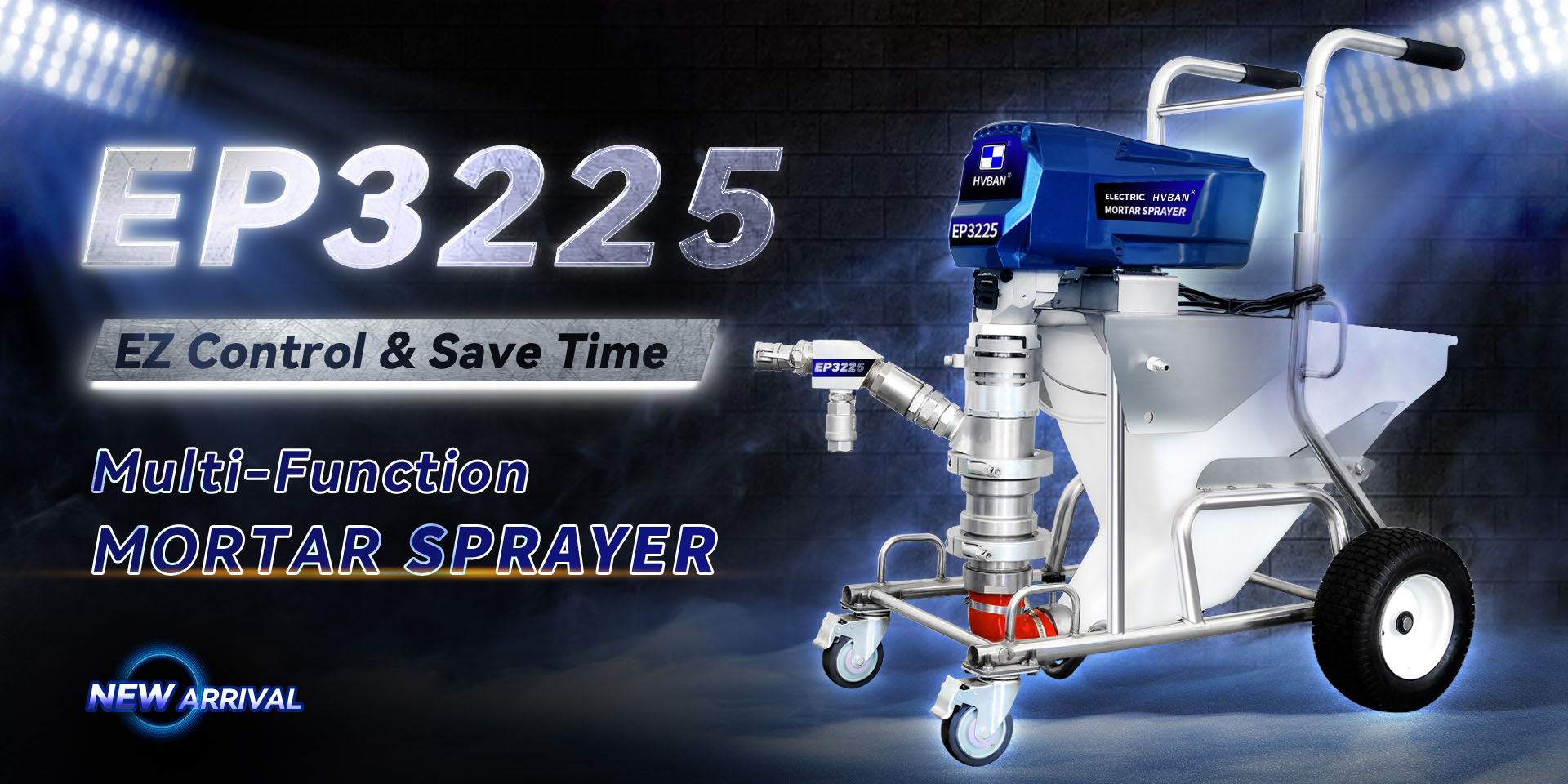 Advantages of EP3225:
• Easy to operate
• Compact design -- suitable for narrow areas
• Light and light -- easily lifted by two people
• Easy to transport -- fits in the back of a pickup
• Easy and fast maintenance